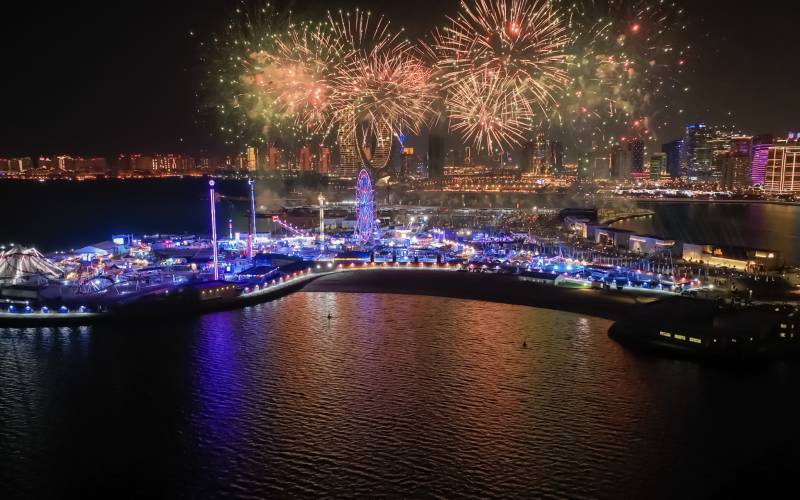 Al Maha Island
Al Maha Island Lusail is Qatar's ultimate entertainment and culinary destination, featuring Lusail Winter Wonderland, Nammos Beach Club and award-winning restaurants.
Located across Lusail Marina Promenade, Al Maha Island Lusail is easily accessible from the mainland by car, 30 minutes away from Hamad International Airport and just a five-minute walk from the Esplanade Station of the Lusail Tram, making it a perfect destination for business and leisure travelers alike. The island also offers a unique driving experience, Al Maha Drive, reserved for supercars and classic cars with exclusive benefits for its members. Opened in November 2022, the destination is set to play a vital role in Qatar's tourism and hospitality sectors by attracting over 1.5 million visitors per year.
Managed by Assets Management, Al Maha Island Lusail is led by the association of Estithmar Ventures and IMG, in collaboration with Qatar Tourism and Qatari Diar.